PATRICK BROWN
Patrick has been part of the music scene in Southern California for 25+years. He got his start performing in the clubs around Santa Monica and Venice Beach, sitting in on vocals at places like Harvelle's and St Mark's.  In the late '90s he was performing in San Diego County as a founding member of the band West of 5. He soon turned his interest to an all-original project of funky soulful rock called Icebox. Icebox gained popularity with the release of their studio recording Open the Fridge. Open the Fridge received local Airplay in San Diego and the group performed at many of the iconic clubs around town, including The Belly Up Tavern. In 2013 he started a new project, Super G. It was with Super G where Patrick began to focus on his love for psychedelic rock,  Jam Bands, and the Grateful Dead. When Super G folded at the end of 2015, he was inspired with the idea of forming a Grateful Dead cover band while on a backpack trip in the Sierra. The timing seemed right with the up-well of popularity the members of the Dead were enjoying after their 50th Anniversary "Fare Thee Well" shows. It appears his intuition was on point, given the good fortune with gathering an all star group of musicians and the swift rise in popularity and reach Easy Wind has seen. There's a ghost wind blowin' and Easy Wind appears to have the sails set to ride this adventure.
Frank Lazzaro
Originally from Long Island, NY, Frank has had a vast appreciation and understanding of the music and culture of the Grateful Dead since his first show in 1979. 
Frank has been drumming in Grateful Dead cover bands since 1982 as a member for "The Other Ones"  in Gainesville, Florida. 
Upon moving to San Diego in 1986, Frank formed "Travel Agents" a psychedelic rock band largely influenced by the San Francisco sounds of the late 60's and early 70's, most notably the Dead.  
He has also extensively studied world percussion, and can be found performing regularly for belly dance shows. Frank's career highlights have included playing gigs with such notable musicians as Bob Weir, Merle Saunders, Kingfish, Leftover Salmon, Mickey Hart and Sonny Landreth. Frank's motto is simple: Happiness is Drumming!
Chase Pado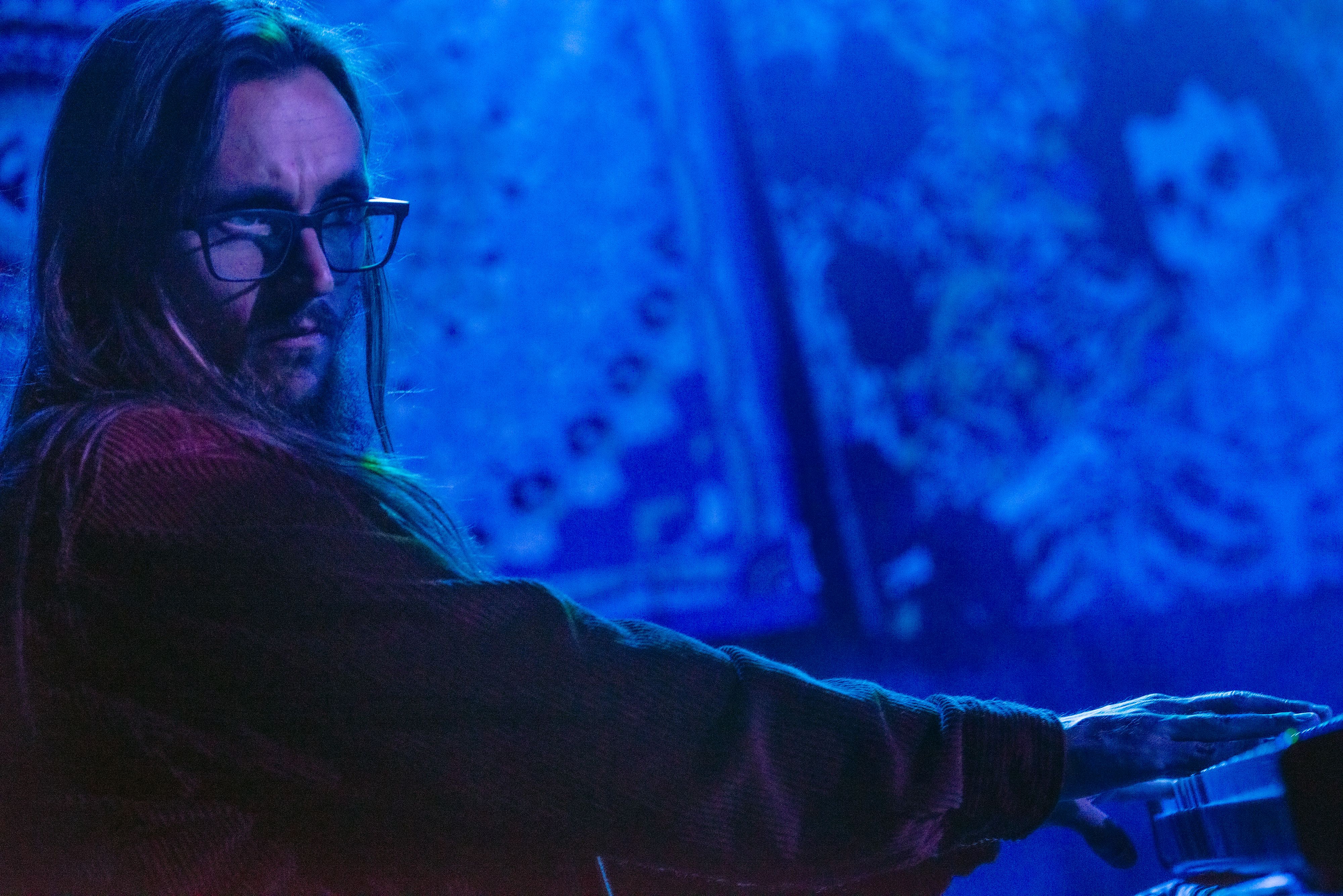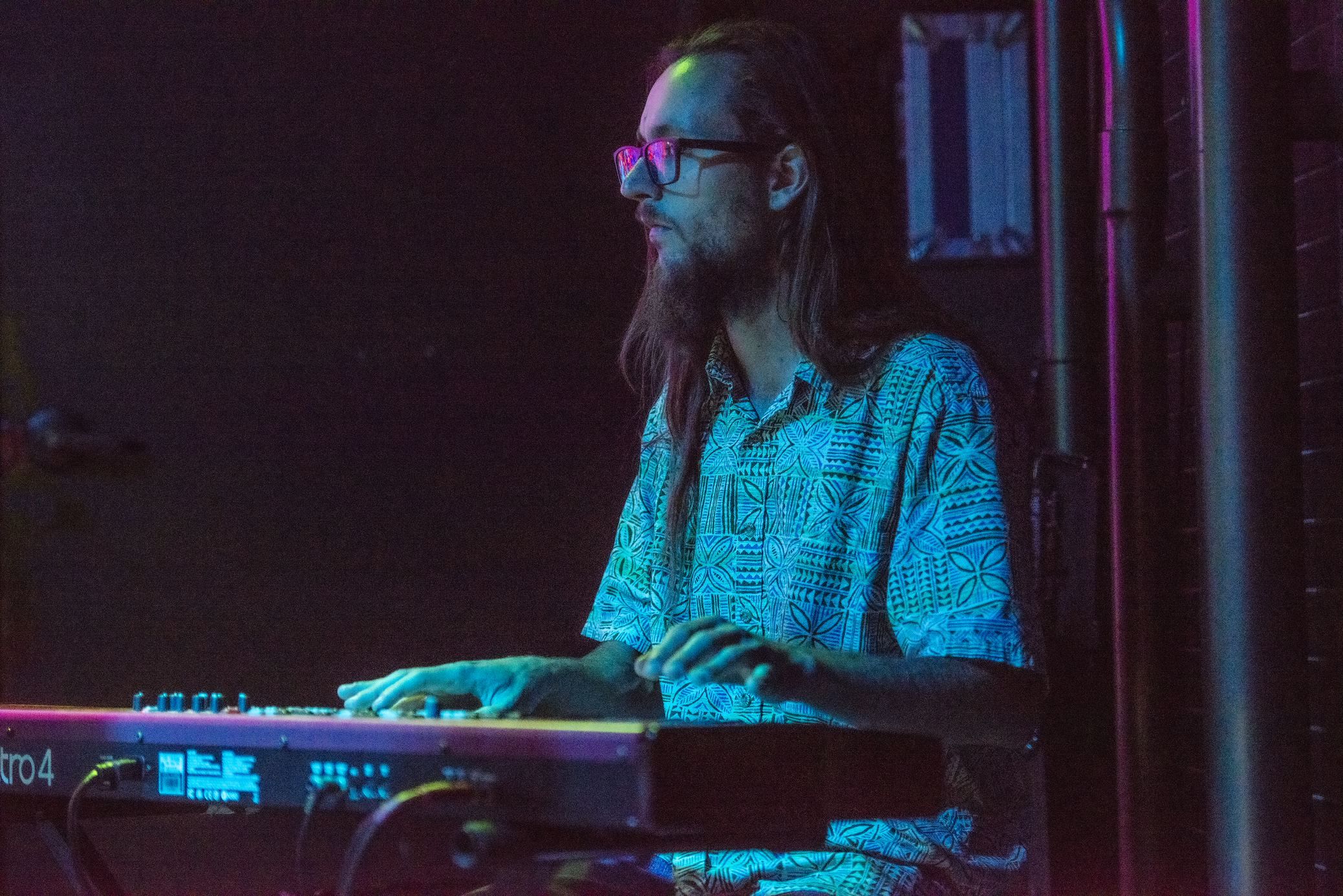 Chase brings his energetic enthusiasm for collaboration and improvisation to the music of the Grateful Dead. With a background in classical piano performance, Chase holds a certification from the Associated Board of the Royal Schools of Music. He also studied jazz and composition under Kamau Kenyatta, David Borgo, and Mark Dresser at the University of California, San Diego, where he was awarded the Jimmy Cheatham Prize. Chase is an active participant in the San Diego and Orange County music scenes where he performs with a variety of jazz, rock, and contemporary musical acts. His greatest influences include Herbie Hancock, Bill Evans, Stevie Wonder, Claude Debussy, Robert Glasper, Jerry Garcia, and Brad Mehldau, just to name a few!